PICKUP MENU
Breakfast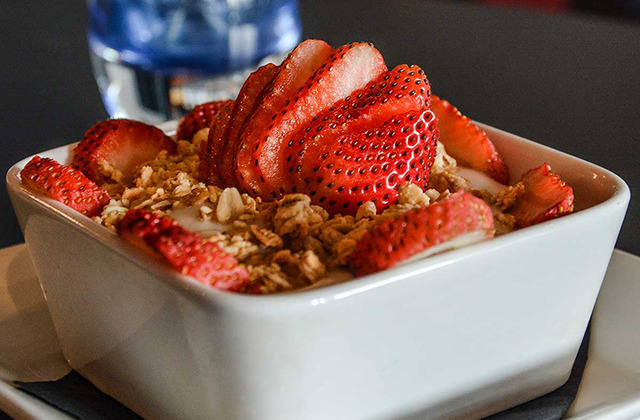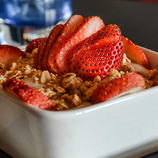 Granola & Yogurt
$5.00
Vanilla yogurt layered with seasonal fruit & granola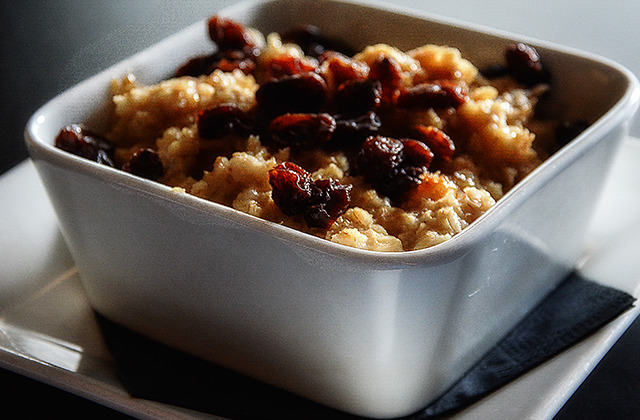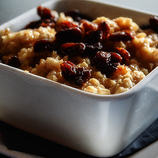 Banana Brulee Oatmeal
$5.00
Hot oatmeal served with bananas and caramelized sugar.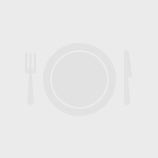 Toasted Asiago Bagel & Cream Cheese
$3.50
Various selections available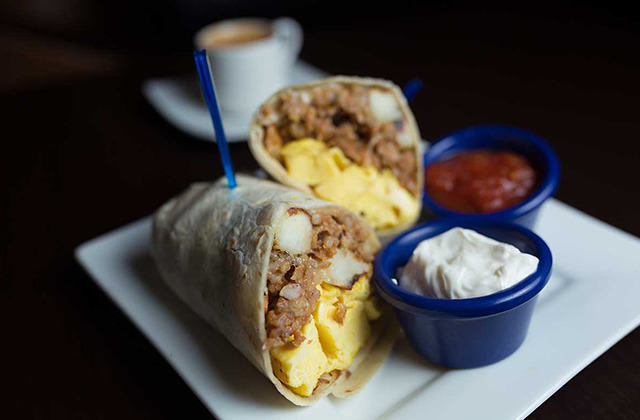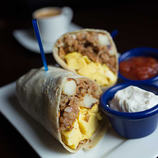 Chorizo Breakfast Burrito
$7.50
Chorizo, eggs, garlic rosemary potatoes, cheddar jack cheese, wrapped in a flour tortilla, served...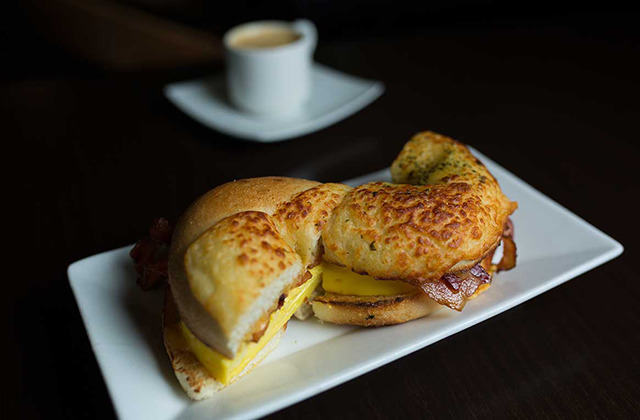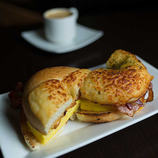 Asiago Breakfast Bagel
$6.00
Toasted Asiago bagel with eggs, cheese with sausage, bacon or ham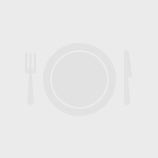 Biscuits & Gravy
$7.00
Light and fluffy biscuits with homemade country gravy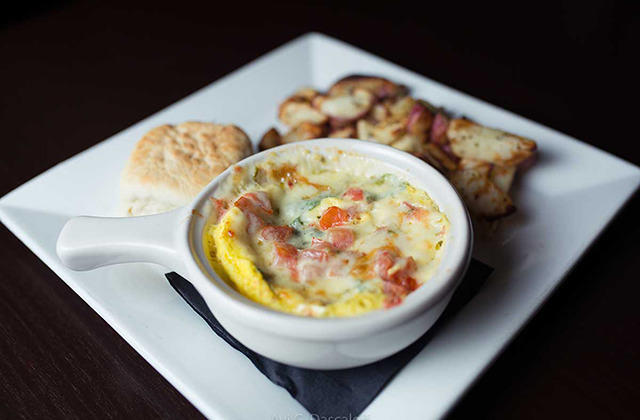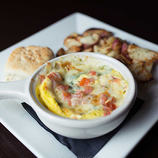 Veggie Frittata
$11.50
Baked eggs with spinach, mushrooms, tomatoes and garlic, coveredwith pepper jack cheese, served w...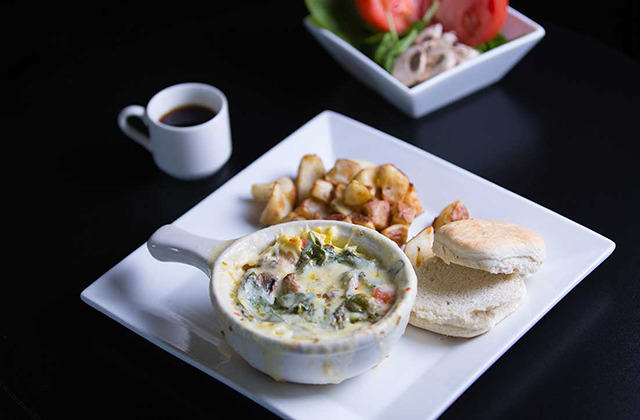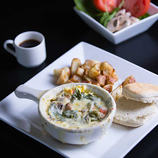 Denver Frittata
$11.50
Baked eggs with ham, sautéed bell peppers and onion, covered with cheddar cheese and served with ...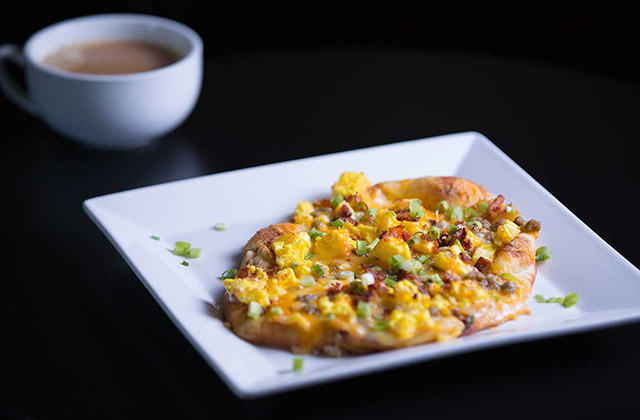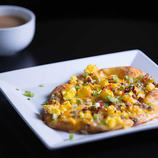 Breakfast Pizza
$10.50
Country gravy, cheddar jack cheese, bacon bits, sausage crumble, scrambled eggs and green onion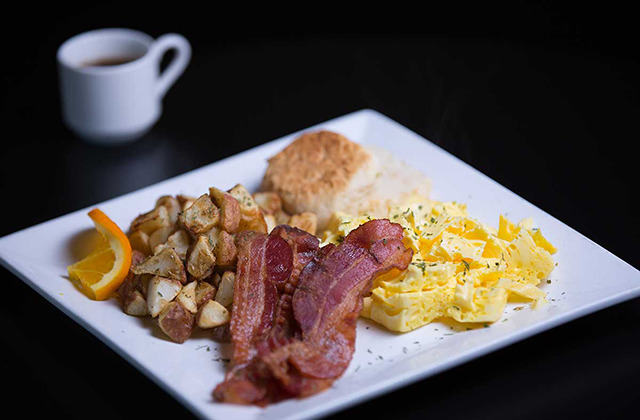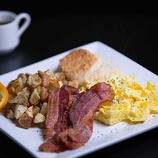 Bacon and Scrambled Eggs
$8.50
3 eggs scrambled and 4 strips bacon, served with garlic rosemary potatoes and a warm biscuit
Appetizers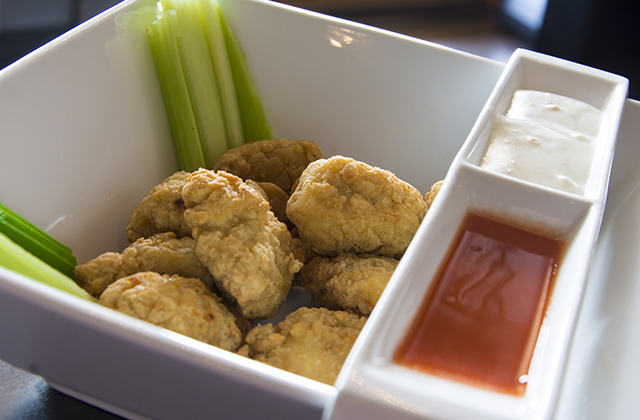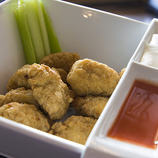 Boneless Bites
$12.50
Breaded baked chicken. Served with celery and choice of sauce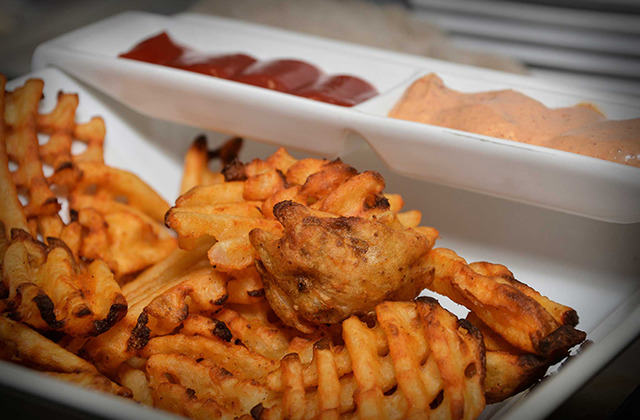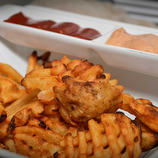 Baked Waffle Fries
$5.50
Crispy baked waffle-cut fries served with aioli and ketchup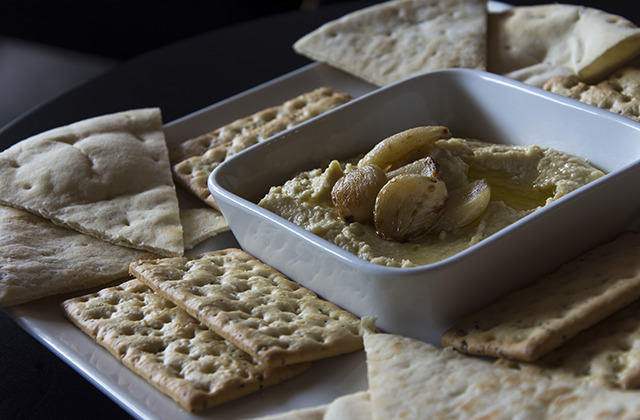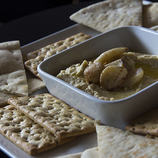 Roasted Garlic Hummus
$9.00
Slow roasted garlic infused hummus with pita bread and celery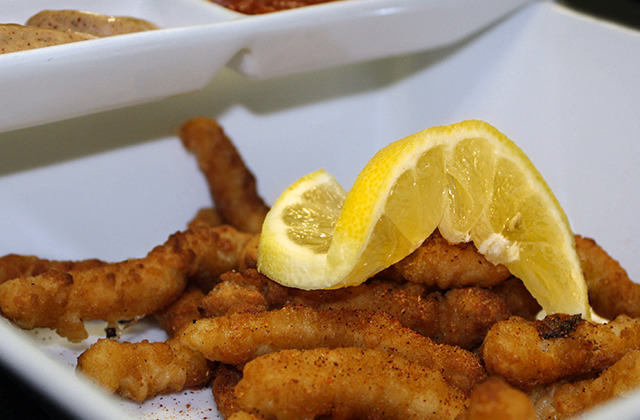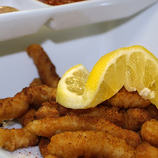 Calamari
$10.50
Baked and served with Thai chili sauce and aioli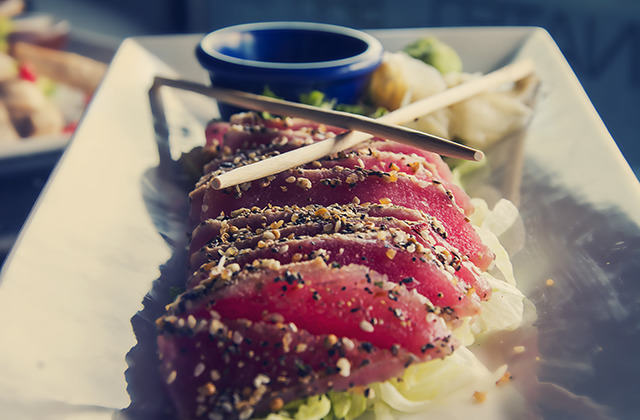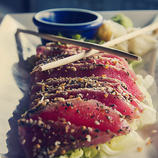 Seared Peppered Ahi
$14.00
Rare and chilled with wasabi, soy sauce, pickled ginger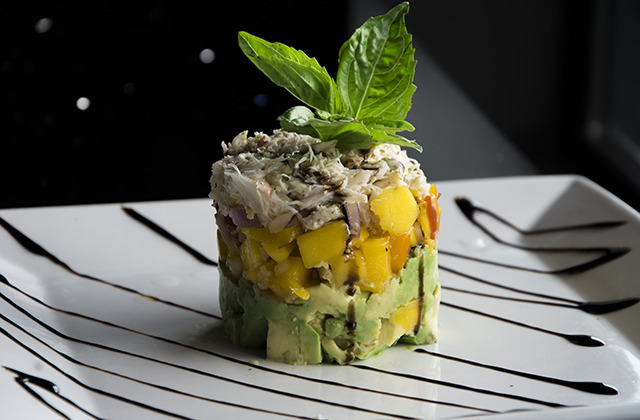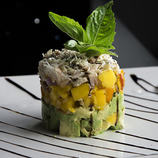 Crab Stack
$15.00
Layered avocado, mango relish and crab rémoulade
Soup & Salads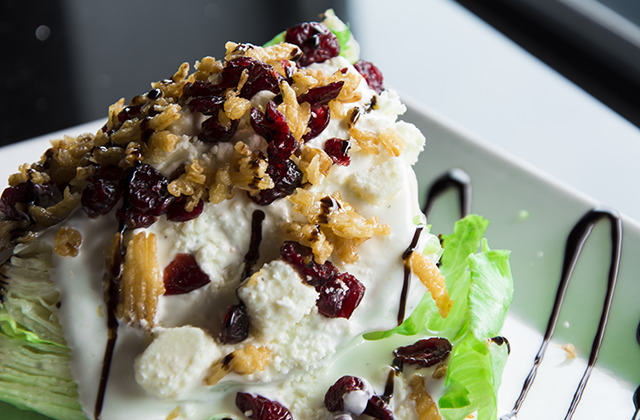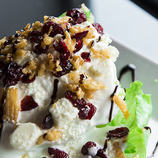 Full Wedge
$7.00
Wedge of iceberg lettuce, Craisins, house dressing, crispy onion chips, feta crumbles and Balsami...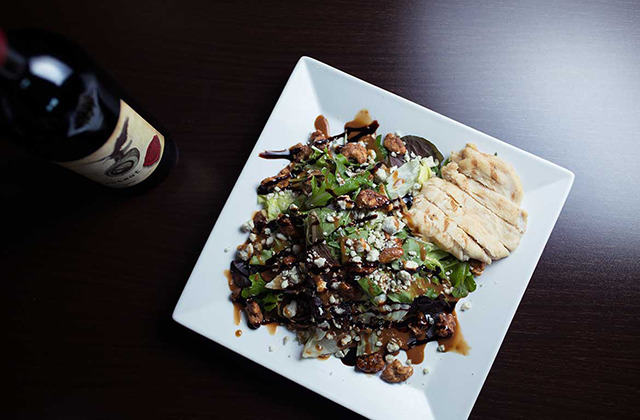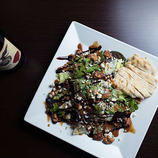 Chicken Sesame Salad
$13.00
Chicken, candied walnuts, Gorgonzola cheese, toasted sesame and balsamic dressing on a bed of cho...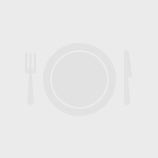 Spinach Quinoa Salad
$10.50
Fresh spinach, strawberries, crisp cucumbers, quinoa pepita seeds and feta cheese tossed with a w...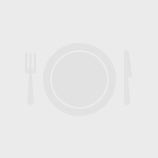 Soup and Wedge Salad
$12.00
Our signature curry soup served with our wedge salad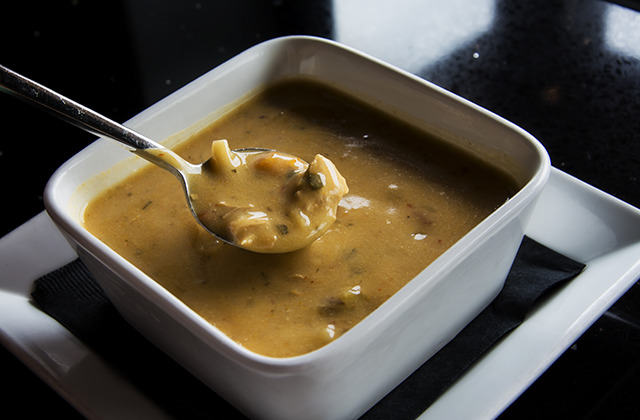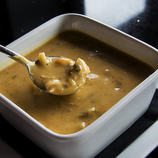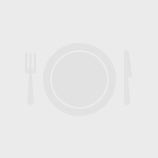 French Onion Soup
$7.95
Naan Flatbread Pizzas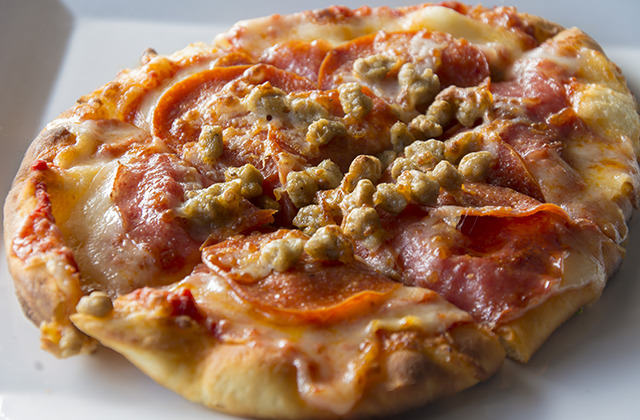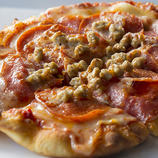 Italian Trio
$12.00
Pepperoni, salami, Italian sausage crumbles, pizza sauce and shredded mozzarella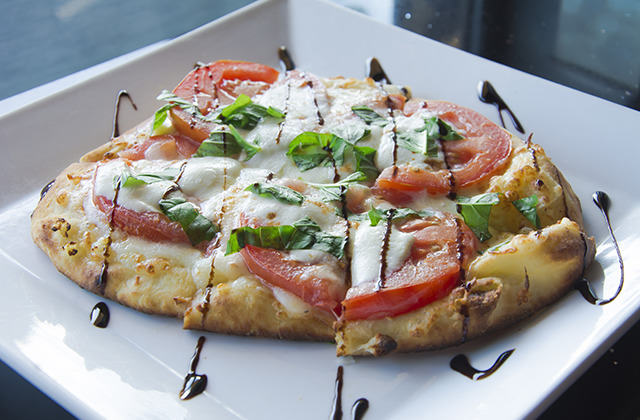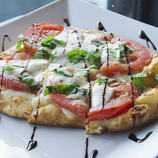 The Margherita
$10.50
Extra virgin olive oil, mozzarella, Roma tomatoes and basil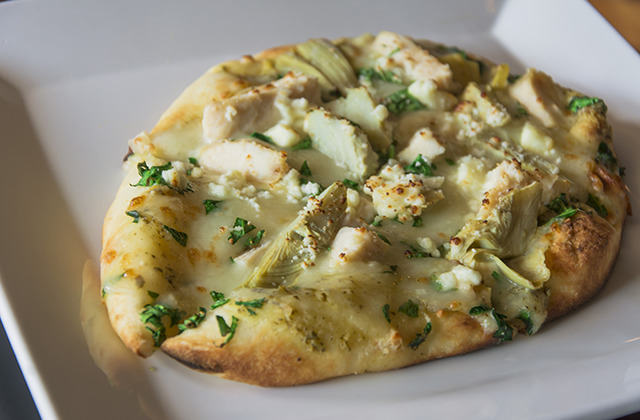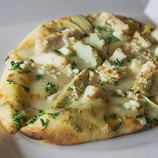 Pesto Chicken
$13.00
Parmesan pesto cream sauce, fresh garlic, mozzarella, spinach, chicken, artichoke hearts and feta...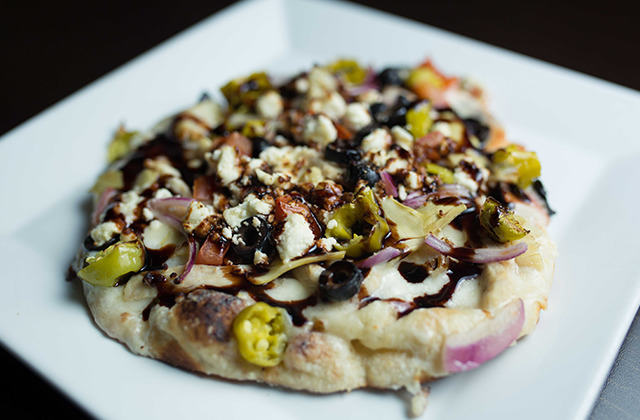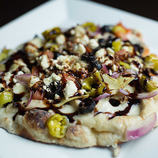 Greek
$13.50
Tender chicken, tzatziki, mozzarella, onion, artichoke hearts, black olives, pepperoncini, tomato...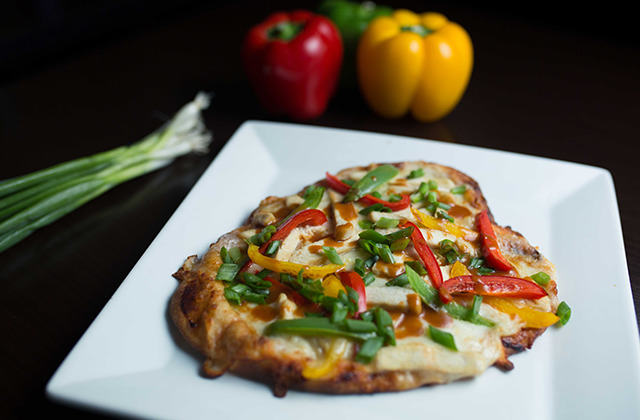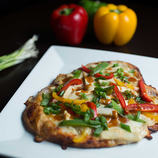 Thai Peanut Chicken
$13.00
Tender chicken, Thai peanut sauce, peppers, garlic, and green onion
Sandwiches and Wraps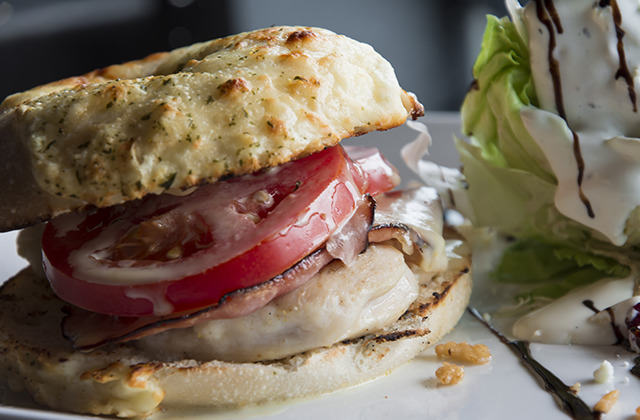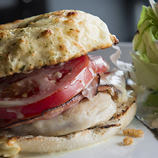 Chicken Cordon Bleu
$13.00
Grilled chicken breast, ham, melted Swiss brushed with honey mustard glaze and stacked with lettu...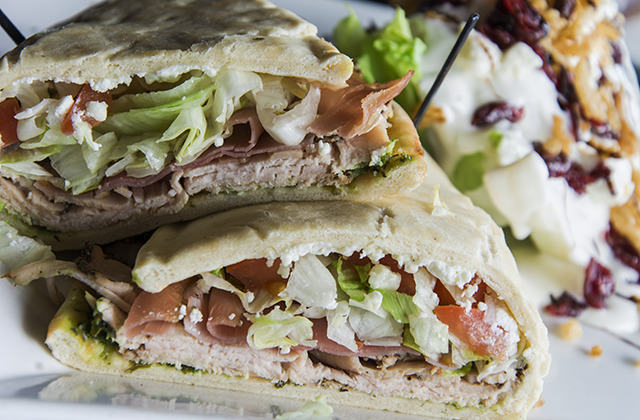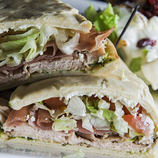 Pesto Pita Melt
$13.50
Garlic herb turkey, prosciutto, melted goat cheese with pesto on a warm pita and folded with lett...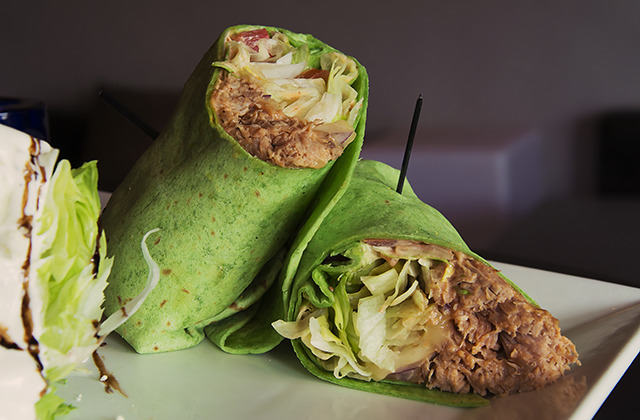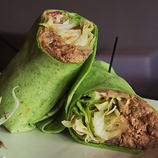 Pulled Pork Wrap
$13.00
Slow roasted pork, lettuce, tomatoes, red onion, pepper jack cheese, with aioli, wrapped in spina...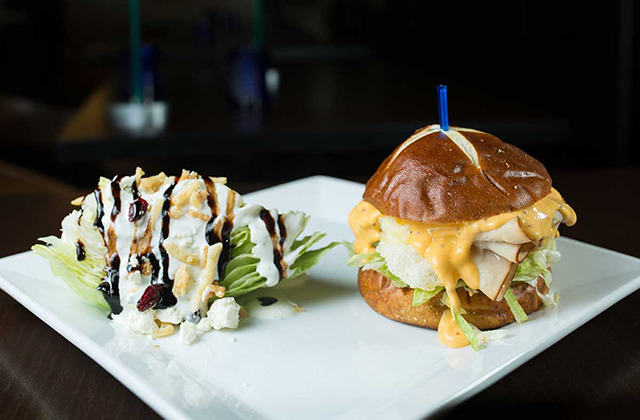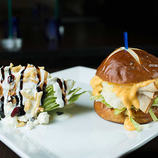 Pretzel Stack
$12.50
Oven baked pretzel bread crafted with yourchoice of roast beef, turkey, ham, pulled pork or garde...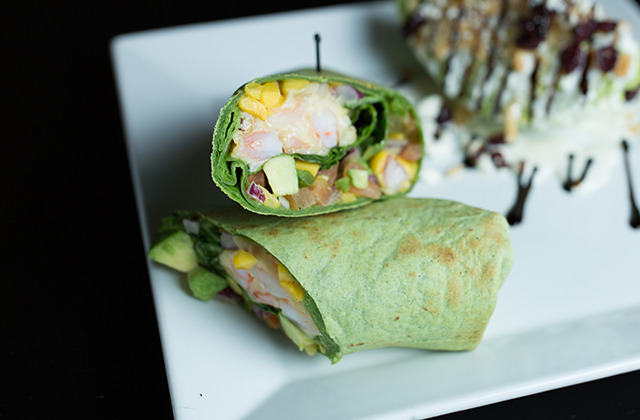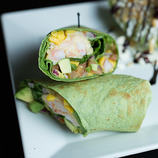 Mango Shrimp Wrap
$13.50
Diced prawns, mango salsa, avocado and spinach. Finished with shredded Parmesan in a spinach tort...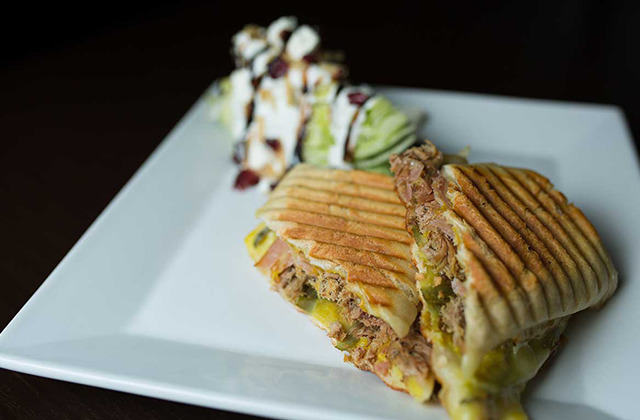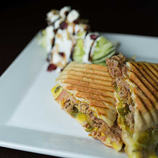 Cuban
$13.50
Pulled pork, ham, Swiss, dill pickle and yellow mustard, panini pressed on buttered French bread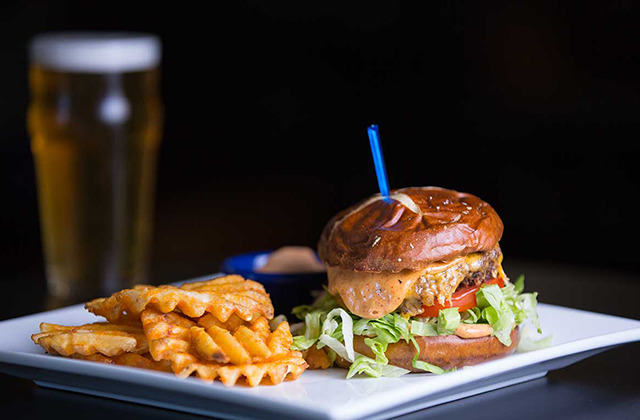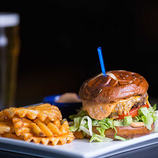 Pretzel Burger
$13.00
Beef or garden burger, lettuce, tomato, onion, choice of cheese and our house aioli on toasted pr...
Coffee
Drip
$2.00
Americano
$2.50
Espresso
$2.25
Cappuccino
$3.25
Cafe Latte
$3.25
Caramel Nut Macchiato
$4.25
Salted Caramel Mocha
$4.25
Chai Latte
$2.75
Amaretto White Mocha
$4.25
Caramel Toasted Marshmallow
$4.25
Smoothies & Protein Shakes
Protein Shake
$5.25
Smoothies
$4.25
Non-Alcoholic Drinks
Milkshake
$4.00
Hot Chocolate
$2.50
Hot Tea
$2.50
Iced Tea
$2.50
Infused Soda
$3.75
Italian Soda
$3.00
Arnold Palmer
$2.50
Iced tea and lemonade
Juice
$2.50
Soda
$2.00
Hot Cider
$2.50
Lemonade
$2.50
Chocolate Milk
$2.50